---
The Union of Finnish Writers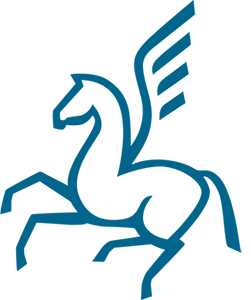 About
The Union of Finnish Writers is an ideological and professional organization representing fiction authors writing in Finnish. The organization was founded in 1897 and has now 800 members. Our purpose is to develop and improve the material and non-material conditions of writers' work as well as to promote Finnish literature.
Our values are
community
equality
expertise
literature's intrinsic value.
Our vision is to ensure a thriving, diverse literature sector in Finland and promote writing as a profession equal to other professions. We work to keep the Union attractive among professional writers and desirable as a cooperation partner. We also work to maintain the Union's reputation as an influential expert consulted in all matters related to writers .
WHAT DOES THE UNION OF FINNISH WRITERS DO?
We promote writers' professional status by striving to improve the size and number of grants, and by improving writers' social security. We contribute actively to the development of copyright legislation, to supporting the domestic book markets, and to securing citizens' literacy and education. We issue expert statements to influence legislation that affects writers' status. We conduct studies in developments in writers' earnings and other essential features of writing as a profession. We support writers' health and their ability to work.
We support writers in their profession by providing guidance in all matters related to writers' contracts, copyright issues, social security, and taxation. We offer advice related to publishing contracts even to non-members, for example writers who have not yet been published. You can contact our lawyer in matters related to publishing contracts even if you are not a member of the Union of Finnish Writers.
We promote literature written in Finnish by supporting our members' work financially. We distribute grants and awards, maintain writers' residences, offer work spaces, residencies, and affordable recreational locations. We produce events for the stage programme at the Turku and Helsinki book fairs as well as other literary public events. We also publish the Kirjailija Magazine (Writer).
We are founding members of the Finnish Reading Centre, which promotes reading and literacy, and the Sanasto Copyright Society. We work together with other literary and copyright associations in Finland and abroad. We defend freedom of speech and freedom of publication.
Membership
To become a member of the Union of Finnish Writers an applicant must have published at least two independently created, original works of fiction written in Finnish. The works must be of an artistic and professional quality that allows the applicant to be considered a writer. For further information about the application process click here (only in Finnish).
Writers working in the Swedish language may apply for membership at the Society of Swedish Authors in Finland.
Non-fiction writers may apply for membership at The Finnish Association of Non-Fiction Writers.
Good to Know: Writer's Income in Finland
Writers' median income for writing fiction in Finland is EUR 2,294 a year. Various grants account for a significant share of writers' incomes – grants and other income related to the writing profession raise the median income for writers to EUR 11,000 a year.
Book sales are the sole income for very few writers, as the market for Finnish-language literature is so small. Even selling 3,000 books is a great achievement in Finland. For a writer, this translates to about EUR 9,000 in income for 1-2 years' work.
For 75% of writers, grants are a significant source of income. A writer's average grant is EUR 9,250 a year. Grants are provided by the public sector and various foundations and funds.
Compared to other Nordic countries, funding via artistic grants is at a low level in Finland.
Good to know: Literature Grants
Writers who live or have lived permanently in Finland and whose work enriches Finnish culture may apply for the Arts Promotion Centre Finland writers' grants. The annual application period is in January. Writers who live or have lived permanently in Finland and whose production enriches Finnish culture may also apply for a state artist grant. The annual application period is in March. State artist grants are awarded to professional writers for a period of 6 months, 1 year, 3 years, or 5 years.
More information about writers' grants and state artist grants is available usually a month before the application period on Arts Promotion Centre Finland's website.
In Finland, foundations are also significant providers for literature grants. For more information about other literature grants available in Finland, including application periods, see our grant calendar (in Finnish).
Good to Know: Writer's Contracts
PUBLISHING CONTRACTS
A publishing contract is a writer's most important contract. Publishing contracts are always in writing. A writer should carefully read all of its terms. The Union of Finnish Writers offers writers assistance and guidance related to publishing contracts.
With a publishing contract, a writer gives a publisher permission to print and publish a work they have written. A contractual relationship between a writer and a publisher is based on mutual trust. A publishing contract is somewhat different from other contracts because its object is an artistic work.
The object of a publishing contract is a book
When negotiating a publishing contract, it's significant to pay attention to what rights are being transferred. Contracts may also include annexes that include provisions regarding transferable rights. When the contract comes into effect, it transfers the exclusive right to publish the book in certain publishing formats, in print, in print-on-demand, in electronic format, or as an audio book, for example. Keep in mind that for example the audio-visual rights are always agreed on in a separate contract.
The book publishing royalties must be reasonable considering the work done by the author. Royalties are calculated as a percentage of the book's net sales revenue excluding VAT. The writer must and should negotiate over the royalty rate, which is usually between 21% and 26%.
Remember to negotiate on your contract!
Take your time and read the contract draft carefully. The Union of Finnish Writers recommends that the contract is reviewed together in a meeting with the publisher. The contract can be signed when the contents and terms of the contract are completely clear and acceptable to both parties. The agreement covers two parties whose interests are being co-ordinated. A one-sided agreement is not an agreement.
A publishing contract is a private law agreement. Once signed, it binds both parties. Therefore it is important to negotiate the terms of the contract before it is signed.
The Union of Finnish Writers is a member of the Tekijäfoorumi, which represents performing artists. Tekijäfoorumi has produced videos to help artists in contract negotiations (in Finnish).
Publishing contract or printing contract?

Sometimes contracts are called publishing contracts even when the matter being agreed upon is actually printing of a book. Publishing a book and printing a book are two separate actions. Distinctive features of publishing include:
The publisher takes on the financial risk of publishing the book
The publisher offers an editor to work on the book
The publisher takes care of the promotion and marketing of the book
A publishing contract never requires the author to pay printing costs or to buy a certain number of copies of the edition. The Finnish Book Publishers Association publishes a list of publishers operating in Finland.
Good practices
Together the Union of Finnish Writers and the Finnish Book Publishers Association have compiled a list of good practices and a checklist that aim to promote smooth interaction and fair play in contracts between writers and publishers:
The parties of a publishing contract, the writer and the publisher, are loyal to each other
A publishing contract must be in writing before co-operation begins
The writer and publisher go through the contract in discussions and parts that may need clarification are written out clearly in the contract
Vague expressions such as "reasonable timeframe" are discussed and then defined precisely
Parties discuss what the non-compete clause in the contract in question covers in practice
Parties keep each other up to date in matters related to the work, such as changes to the timetable
Written accounts of payments are clear, including at least the royalties, sales figures of various formats, as well as remaining editions
Both parties make sure that the work's copyrights are respected and notify the other party if they become aware of a copyright infringement
The parties discuss plans and schedules that cover the publication formats covered by the publishing contract
The primary approach to disputes is negotiation.
What should a publishing contract include?
Below you will find a list of the issues that must be settled in a publishing contract. Although every contract is different, and this is not an exhaustive list, it is still a good starting point. You can contact the Union lawyer in all contract-related matters. The Union of Finnish Writers handles all contracts confidentially.
When negotiating a publishing contract, review at least the following details:

1. Mention the name of the work the contract addresses
2. Define the contract parties, the publisher and the writer
3. Mention that the writer has exclusive copyrights to the work the contract addresses
4. Define the rights being transferred, i.e. list which publishing rights the writer is transferring to the publisher with the contract. These can include:
the right to publish the work in printed formats (book, paperback, print-on-demand)
the right to publish the book as an e-book or an audio book
the right to sell the foreign rights for the work
5. Agree on the non-compete cause
6. Agree on a delivery date for the work
7. Agree on royalties
royalty rate, which should be proportional to the writer's work
settlement obligation/payment schedule for the writer's fee
guaranteed advance and a timetable for paying the advance
a note about the writer's right to inspect the accuracy of accounts, i.e. the Right of Inspection
8. If the book has illustrations, agree on illustration design as well as the copyrights related to illustrations
9. Agree on the author's free copies in various publication formats
10. Define the publisher's rights, which may include:
promotional copies
the right to decide on the appearance and cover of the book
the name of the work
decisions related to marketing
pricing
remaindering of unsold books
11. Define the publisher's obligations, which may include:
copy-editing
the work's marketing
12. Agree on when the publication rights will cease, and rights are returned to the writer
13. Define how disputes will be settled, for example, via arbitration and later in court
14. Date and signatures
---
OTHER CONTRACTS FOR WRITERS
Books come in many forms. You should always negotiate a written agreement, whether over different uses of a work or over producing a new work.
Examples of how literary works can be used:
Audio-visual applications
Films
Radio play
Vocal music, for example, setting poetry to music, opera librettos
Dance
Visual arts
Plays
Merchandise
Games
Anthologies
Educational material
TV series
Literature is also used in, for example, art exhibitions, museums, concert programmes, and other cultural contexts as well as in commercial marketing and advertising.
The author always has the right to decide in which connections and under which conditions their work is used.
TRANSLATION AGREEMENT
A book's translation rights are agreed upon either in the publishing contract or in a separate agency agreement.
SANASTO CONTRACT
Sanasto, established in 2005, is a literary copyright organization that offers writers a so-called Sanasto contract (only in Finnish and Swedish). Sanasto manages the compensations paid for the loans made at the Finnish public libraries and the Celia library for the visually impaired, and negotiates contracts on behalf of writers over the use of literary works in Finnish radio and television. Sanasto collects the levies and distributes them to writers.
By signing a Sanasto contract, the writer authorizes Sanasto to grant user rights to their work and agree on pricing on their behalf. Once you have signed a Sanasto contract, you can direct matters related to user rights to Sanasto as well as receive copyright royalties via Sanasto. Signing the contract is the only way writers can collect levies when their works are borrowed in public libraries or are used on television and radio, for example.
Writers can also request that Sanasto handle negotiations over the dramatization of their works. When a request for a dramatization is received, Sanasto always contacts the writer before signing contracts.
With Sanasto contracts, Sanasto also grants rights for the use of literary works in poetry readings, public book circles and seminars, for example.
It is important to note that a Sanasto contract does not grant rights to the publication of literary works or other activities comparable to publication. The relationship between writers and publishers is thus unchanged. Sanasto manages the rights that a writer does not usually hand over to a publisher.
KOPIOSTO POWER OF ATTORNEY
Copyright society Kopiosto promotes creative work by enabling the use of different material and works.
It grants licenses for a variety of uses such as photocopying literary works and transmission and recording of television programmes. It also distributes remunerations to copyrights holders.
Kopiosto represents roughly 50,000 Finnish copyright holders who belong to the 45 member organizations representing authors, photographers, performing artists, and publishers in all fields of creative work.
Kopiosto does not have individual members. If you join a Kopiosto member organization, you can apply for grants, which are funded from copyright royalties paid to the Kopiosto member organization.
With a Kopiosto power of attorney, a writer gives Kopiosto the right to grant licenses for the use of their work. The power of attorney is given to the Union of Finnish Writers, which then transfers the rights to Kopiosto. The power of attorney allows the writer to be remunerated for the use of their work and for the monitoring of copyrights. Remunerations for the use of audio-visual works are paid directly to the producer of the work while fees collected from photocopying are paid to organizations that represent writers and publishers. The Union of Finnish Writers uses these fees to offer grants and to produce the Kirjailija magazine, for example.
TEOSTO CUSTOMER AGREEMENT
Teosto grants licences for performing and recording music and pays remunerations to writers. A writer should become a Teosto customer if their text has been set to music and performed publicly or recorded.
Even if you have only one work (poem, text, translation) that has been set to music and recorded or publicly performed in Finland, you should join Teosto.
CONTRACTS COVERING VARIOUS WRITTEN WORKS
Writers are sought-after columnists for newspapers and magazines. Many authors also write serialized stories. However, writers should be careful with contracts with the press and remember that they should not grant a magazine all rights to their works to ensure that they themselves can use that material later on. More information about press contracts is available on the Union of Journalists of Finland website. A writer may be commissioned to write a piece for a specific purpose, for example, a celebratory poem or a text on a particular subject. You can ask the Union for advice for negotiating a contract.
---
Good to Know: Social Security and Taxation for Writers
Too often writers fall between the cracks of the Finnish social security system.
Social security is meant to compensate for a loss of income in situations where one cannot work, for example due to illness or parent leave. A writer's earnings adjusted social benefits are determined differently depending on their working situation and grants. During a grant period covered by MYEL insurance, the daily allowance is based on MYEL income. If a writer has entrepreneur's pension insurance, the allowance may be calculated based on YEL income. If a writer does not have entrepreneur's pension insurance, they get minimum social benefit. Tax-free grants and copyright royalties influence allowances only via the entrepreneur's pension insurance.
For advice regarding applying for daily sickness allowance, parental allowance, or unemployment benefits see Kela.
PENSION FOR WRITERS
In Finland, a writer's pension provisions are composed of an entrepreneur's pension, grant recipients' Mela pension, and the government's discretionary supplementary pensions for artists.
Entrepreneur's pension
Because writers do not work under an employment contract, they must take out YEL pension insurance for their income from writing after they exceed a certain annual income level. A writer's entrepreneurial income includes the writer's fee, copyright royalties, and other income from writing. The pension premium is about 22% of your income, and it is tax-deductible. Pension insurance companies offer more information on this.
Mela pension for grant periods
If you have received a grant for working on a writing project for a minimum four months, you must take out an insurance from the Farmers' Social Insurance Institution Mela. The MYEL insurance fee is smaller than YEL insurance, about 12-23% of the grant.
State supplementary pensions for artists
A writer who has turned 60 can apply for the State's supplementary pension for artists. The Ministry of Education and Culture grant the pension in recognition of artistic achievement.
TAXATION
Tax authorities consider writers to be individuals who get their income from artistic work or grants intended for such purposes. An artist may deduct occupational expenses.
Deducting occupational expenses
A writer may deduct expenses incurred from practicing their art, as long as the expenses are relevant to creating and maintaining an income. Usual deductions are:
Rent for a working space
Working tools
Literature related to the profession
Membership fees, e.g. Union of Finnish Writers membership fee
Compulsory pension insurance fees
The law does not provide an exhaustive list of occupational expenses a writer can deduct. Other expenses can also be deducted as long as you can explain to the tax authority how they are relevant to creating your income.
Accounting income and expenses
Writers are not considered as accounting entities, but they should still record their expenses and income. Personal accounts make it easier to deal with the tax authorities and help to get deductions approved. Personal records of occupational expenses make tax declarations much easier and often help you avoid having to add supplementary information to your tax declaration. You can keep records however you prefer, whether it be in a simple notebook or a meticulous excel sheet. Receipts are not included in tax declarations, but you must keep them and present them to the tax authorities upon request. Usually, the tax authorities want to see receipts when people make major deductions related to travel expenses, for example.
How fluctuating income affects taxation
A writer's income may fluctuate wildly from year to year. It is common that a writer does not publish every year. Even then they they keep working and having expenses. If occupational expenses exceed income in a year, a writer can request that the losses be confirmed by the tax authorities so that they can be used as a deduction once the book is published and starts create income.
During good years, when your income rises, so does your tax percentage. Athletes can even out income peaks by placing money into a coaching/athlete fund. Artists do not have this option, at least for the time being. The Union of Finnish Writers would like to see a similar system in place for writers so that they can even out their fluctuating income in their favour.
If a you receive an income of at least EUR 2,500 in one tax year, but that income has been gathered over two or more years, you can demand income equalisation, which is a computational procedure that reduces the amount of tax you have to pay. You can demand income equalisation for royalties from the year a book was published or the year after that.
Taxation of grants and awards
Grants and awards are tax free up to the annual value of the State Grant to Artists. In 2022, the State Grant to Artists was valued at EUR 24,475,56. How grants exceeding this amount are taxed depends on where the grant comes from. Grants and awards from public entities (state, municipalities, cities) are completely tax free. Taxes will be imposed on the total from grants and awards from private organisations, foundations and funds that exceed the annual value of the State Grant to Artists.
The tax free status of grants means two things: they are not subject to tax withholding and you cannot deduct occupational expenses from them.
Awards of recognition and applying for tax exemption
A literary award increases your income and thus your tax percentage. When the award has been granted in recognition of artistic achievement, a writer can, in the year the award was granted, apply for tax exemption for the award from the Ministry of Finance with appeal to Section 82.3 of the Income Tax Act.
---
Contact Information
The Union's office is open Mon-Fri 9am-3pm, closed in July.
The Union of Finnish Writers
Runeberginkatu 32 C 28
FIN-00100 Helsinki
FINLAND
info@kirjailijaliitto.fi
Tel. +358 (0)9 445 392